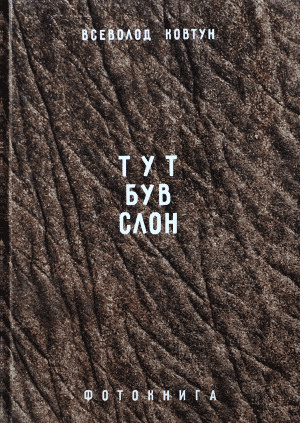 Title: THERE WAS AN ELEPHANT HERE
Author: Vsevolod Kovtun
Dimensions: 6.5×9 inches
Pages: 64.
Number of photos: 59 actual + 6 archieve.
Paper: matte coated white 130 g/m3.
Cover: hardcover.
Language: Ukrainian with summary in English.
Edition: printed as required.
ISBN 978-966-281-136-0
This photo project explores the image of an elephant in today's urban culture of Kyiv, Ukraine. This character is unexpected for these places (50° 27′ N). But it turns out that it is used very intensely. According to the author, this is due to the factor that the elephant is a metaphor of dream of something bigger than the current routine.
Now you order book directly from author.
4 steps to buy from me:
You send me an order using form below.
You receive e-mail with link to official invoice on high security PayPal site.
You pay. (Note: you don't need a PayPal account to pay. You can pay via PayPal or with your bank account or your credit/debit card in any currency).
I send you book via ordinary mail and track-number via e-mail.
Signed and non-signed hardcover book is of one price.